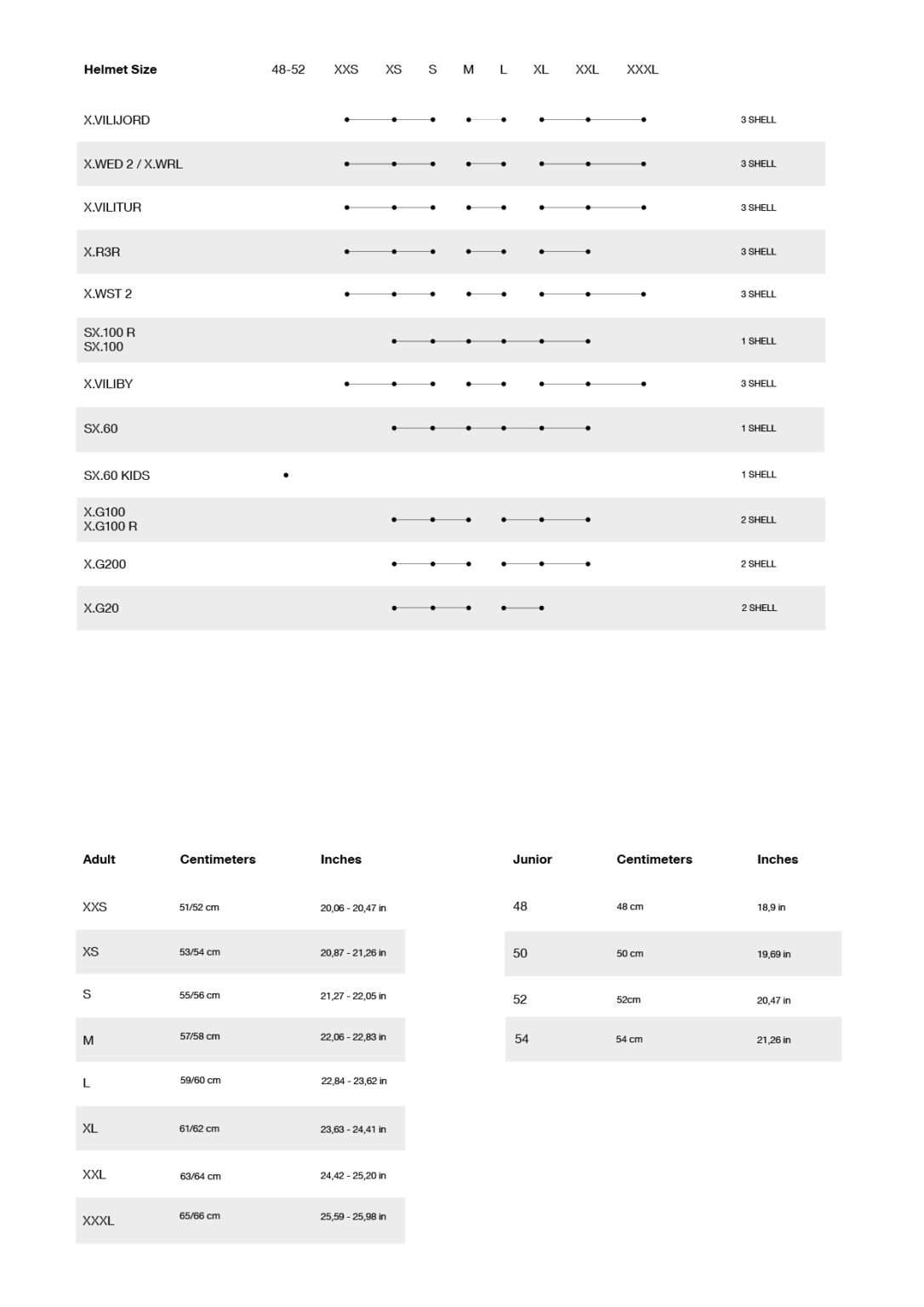 Nexx Helmet Fitting Guide
MEASUREMENT
Use a flexible tape measure to check the perimeter of your head. The circumference of the head should be measured at a point above the eyebrows in front and at a point in the back of the head that results in the largest possible measurement. Take several measurements to make sure you have the largest one.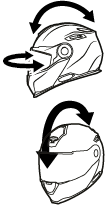 TRY ON
Once you have determined your preliminary measurement, try on the helmet. While holding the chinstrap outside of the helmet, pull it down over your head, taking care that the chinstrap do not go up inside the helmet.
CHECKING HORIZONTAL AND VERTICAL MOVEMENT
With the helmet placed on your head try to make rotational movements to left and right (the chin strap should be unfas-tened) and check if the helmet does not shake while doing these. The cheek pads should be in contact with the cheeks and make no excess pressure. Look for gaps between the temples and the brow pad.
After this, check movement up and down. In eithers test the helmet padding should not slide easily over the skin, but should pull the skin in the direction of rotation movements. A proper-fitting helmet will feel snug with fairly even pressure around the sides and top of your head.
RETENTION CHECK
Fasten the chin strap. After the strap has been tightly fastened to your chin try to reach over the top of the helmet, grabbing the bottom edge with your fingers. Then try to roll the helmet forward off your head. If the helmet comes off or comes close to coming off this will mean that is too large.
PRESSURE POINT CHECK
Finally, unfasten the chin strap and remove the helmet. Immediately after the helmet has been removed, observe if there is any coloration of the skin on the forehead and cheeks. You should wait several minutes.
A reddening of the skin in a small area will indicate a pressure point; that will mean that
the helmet is too tight.
After these recommendations certainly you found your helmet size. For adequate protection this helmet must fit closely.